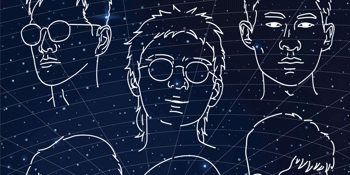 Gene N international present
CANCELLED - Flicker Live: The Chairs, Accusefive
with KLOOK
Manning Bar (University of Sydney, NSW)
Friday, 16 October 2020 7:30 pm
FLICKER LIVE dedicates to conduct the highest-quality music performance overseas. The series will endeavour to foster the avant-garde lifestyle by producing the state-of-art live house experience.

In the upcoming March, we proudly announce that the "Golden Melody" awarded band The Chairs and the "Golden Indie Music" awarded band Accusefive will be two of the performance guests of FLICKER LIVE Chapter One.

THE CHAIRS was formed by Lead singer / Guitarist YongJing, Lead singer / Guitarist ZhongYing, and Bassist Benson. The Chairs were nominated multiple awards with the first album Cheers! Land in Golden Indie Music Awards in 2016. The band is also the winner of the Best Group Award from Golden Melody Award 30th in 2019.

ACCUSEFIVE was established in April 2017, formed by Lead singer / Guitarist Yun-Ann, Lead singer Quan-Qing and Drummer Qian. To show the diversity in music, the band includes a variety of music genres in their works. The tickets of the 2019 Performance Tour in 6 cities (Beijing, Shanghai, Guangzhou, etc.) were SOLD OUT in 10 seconds!